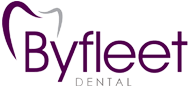 £
West Byfleet
01932 344999
Byfleet Dental Boutique
"The dentist was so calm and reassuring and really cared that my teeth were cleaned and polished to perfection. Julie, who works at the practise is really helpful and makes you feel immediately at ease from the moment you walk in."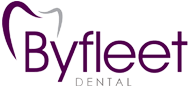 £
West Byfleet
01932 344999
Byfleet Dental Boutique
"The practice was clean and hygienic; the staff are polite and friendly and my dental needs are well looked after at this practice."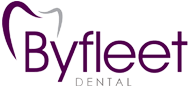 £
West Byfleet
01932 344999
Byfleet Dental Boutique
"You are greeted by the friendliest person in Julie who from just talking to her put me right at ease. The dentist himself Mr Dhanoa I have found from my two visits so far to he extremely competent and friendly, I really could not go to another dentist after visiting this practice."
Byfleet Dental Boutique is an independent, family-orientated, private dental practice in West Byfleet focused on bringing quality dentistry to its valued patients. As well as offering a full range of general dentistry for all the family, BDB provides the highest standard of preventative, restorative, and cosmetic dentistry. dental implants, and discreet orthodontics (almost-invisible braces). We also offer implants and whitening for adults, and free check-ups for children of existing patients.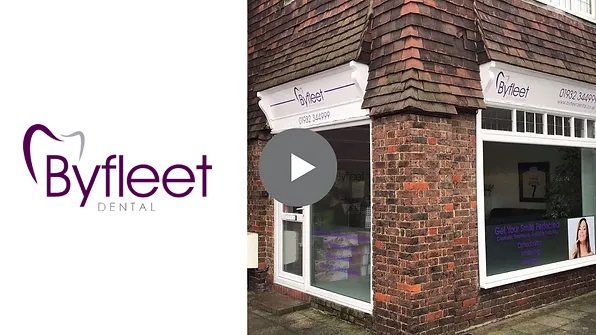 Meet the Team
All our dentists adhere to the strict guidelines governing the profession under strict guidance from
the General Dental Council (GDC) "Stands for Dental Professionals".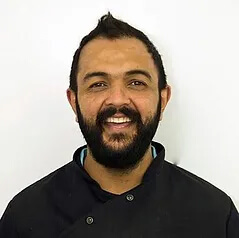 Dr Sundeep Dhanoa
Principal Dentist
BDS Lond 2005
GDC No. 86144
Sundeep qualified in 2005 from the renowned GKT (Guy's, King's, and St Thomas'). He completed his vocational training in a well-established practice in Ipswich and continued to work in Suffolk for a few years to build his knowledge and experience before taking over ownership of Old Court House Dental Practice in Surrey.
As a dental associate he was able to work with a variety of patients, from young to elderly, confident and nervous, and undertake a wide range of dental procedures, from the simple to complex. He also continued vocational training through attendance at conferences held at both Dublin and UCLA (University of California) hosted by world-famous lecturers. In 2008, Sundeep attained his Certificate in Cosmetic Dentistry under the guidance of Dr Chris Orr (former President of the the British Academy of Cosmetic Dentistry), as well as training under world specialist Dr Bob Khanna in facial rejuvenation.
Since becoming a Principal Dentist in West Byfleet, Sundeep has undertaken training in the orthodontic field, specialising in Invisalign, Cfast and Six Month Smile. Having now gained extensive experience in orthodontics with a wide range of cases and seeing amazing results that have made patients extremely happy, has made this field of expertise especially rewarding for Sundeep. He has also extended his expertise in cosmetic dental treatments through training in implants and is qualified to undertake simple to complex procedures, which can have a significant impact on an individuals' look and quality of life.
Dr Sundeep Dhanoa is a dental phobia-certified dentist and is passionate about making his patients confident with their smile. Now as Principal Dentist at Byfleet Dental Boutique his vision is to provide the highest level of care to all his patients with a focus on preventative actions. Sundeep will use his extensive experience and skills to provide the most effective courses of treatment required in the best interests of the patients' oral health.
Dr Puneet Chopra
Dental Surgeon
BSc, BDS (Lond 2013), MFDS RCS (Ed)
GDC No. 244983
Puneet graduated from the prestigious Royal London School of Dentistry in 2013 after previously completing a BSc in Biomedical Sciences at Kings College London. He has also completed the MFDS qualification from the Royal College of Surgeons of Edinburgh.
Puneet is an enthusiastic and friendly dentist, who is extremely dedicated to his profession. He enjoys meeting new patients and providing high-quality painless treatments, in a relaxed atmosphere. Puneet understands the importance of treating each of his patients as individuals and prides himself in being able to offer different treatment options to suit each patient's wants and needs. His calm and collected demeanour helps to keep nervous patients at ease. He has a particular interest in minimally invasive cosmetic dentistry and provides clear braces (Invisalign), helping his patients achieve a functional, healthy and beautiful smile. He enjoys attending various courses to continue developing his knowledge and skills, as well as keeping up to date with the latest changes in Dentistry. He has recently completed a post-graduate certificate in Advanced Aesthetic Restorative Dentistry to further develop his clinical skills.
Puneet has recently moved to Surrey with his wife and daughter. Outside of Dentistry, he enjoys experiencing new cuisines and spending time with his family. He has a strong passion for travelling and exploring different cultures.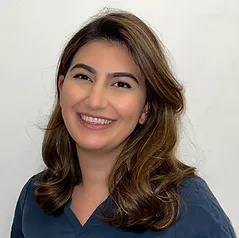 Dr Kiana Asjadi
Associate Dentist
BDS Lond 2017
GDC No. 271780
Kiana qualified from King's College London, and then went on to complete her vocational training in Hampshire and has since been working in Surrey in general practice. Since qualifying, she has been dedicated to building her skills in all aspects of dentistry.
Kiana has a particular interest in endodontics (root canal treatment) and is currently undertaking a Postgraduate Diploma in Endodontics at the Eastman Dental Institute at UCL.
Kiana is also a qualified Invisalign provider, which involves the use of clear aligners to straighten teeth and is passionate about helping her patients achieve a beautiful, healthy and functional smile.
Kiana is a friendly dentist who prides herself in making her patients feel comfortable and aims to provide high quality painless treatments in a relaxed environment.
Mr Perri Sansi
Associate Dentist
BDS NCL 1984
GDC No. 58989
Perri is an experienced, skilled and sympathetic dentist who can relate well to patients, with a proven ability to continuously update skills to provide first rate care to patients and their families. He has a passion for providing excellent care, assistance and nurturing with a goal of promoting excellent oral and general health for all age groups.
Having qualified at the University of Newcastle upon Tyne he has worked in various General Dental Practices in the Home Counties. He obtained a Diploma in General Dental Practice at the Royal College of Surgeons and gained experience in orthodontics by joining the extended Orthodontic Training Scheme for General Dental Practitioners completing numerous orthodontic cases with fixed, aligners and removable appliances. He has also attained the Certificate for Surgical and Prosthodontic Implantology (Eastman CPD) PG Cert. Dental Education from the University of Bedfordshire.
As a General Dentist he has aesthetic and restorative solutions deploying all contemporary metal-free materials. He has also completed the Certificate in Surgical and Prosthodontic Implantology course at the prestigious Eastman Dental Institute. He can also provide treatment of bruxism with the use of clench inhibitors, restoration of canine guidance and use of Botulinum Toxin for oral facial applications.
His ethos is preventative, compassionate care and has a large number of once nervous patients to testify.
Perri has been a Dental Foundation Trainer with East of England Deanery and has now mentored 12 newly qualified Dentists in their Foundation Year.
He is an elected member of Hertfordshire Local Dental Committee and is also Branch Council officer for the Middlesex and Hertfordshire British Dental Association.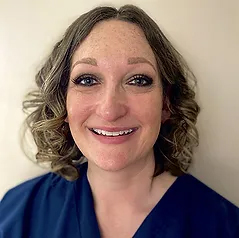 Jenny Green
Dental Therapist and Facial Aesthetics Lead
DIP Dental Hygiene and Therapy 2007
GDC No. 111257
Jenny is a dental therapist who qualified from King's College London in 2007. She has attended various cosmetic dentistry conferences and training in the USA (American Academy of Cosmetic Dentistry and Spear Dental Institute) and UK (British Academy of Cosmetic Dentistry, Smilefast). Since then, she has added facial aesthetics to her skill set, to compliment the smiles her patients have after their dental treatment!
​Jenny trained in injectable aesthetic treatments with Dr Harry Singh at Botulinum Toxin Club. She is committed to providing subtle, natural looking facial enhancements, and uses medical grade skincare products from Alumier MD in her treatments to get the best results. She struggled with rosacea, a skin condition which typically shows for most people in their late 30's, but using Alumier products and treatments has managed to control it and is confident to go makeup free, something she would never have considered previously. Her mission is to give everyone that same confidence in their face and skin.
Miss Jennifer Emery
Dental Hygienist
CEB Dip Dent Hygiene 1998, Dip Dent
Therapy Sheff 1999
GDC No. 5416
Jenny comes from a family of dentists and she qualified as a Dental Hygienist and Dental Therapist from the University of Sheffield in 1999. Jenny is passionate about giving her patients positive and motivational advice in order to help them achieve and maintain a high level of oral hygiene. She is committed to providing patient care and continuity based on their individual needs. In her spare time her hobbies include playing the piano and guitar, wake boarding and horse-riding.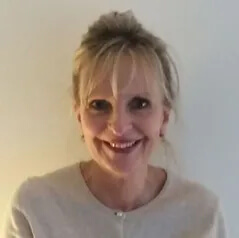 Julie Salem
Dental Nurse
NEBDN UK 1997
GDC No. 135119
Julie Salem has been working in dentistry in the local area since she was 17 years old. She has experience as a receptionist, is a fully qualified nurse and practice manager, and even spent time working as a pharmacy dispenser and ground hostess at an airport. From the patient reviews you can see that Julie's compassion, kindness and professionalism is really appreciated by the patients.
She is an integral part of the team, supporting the dentist in providing the upmost care to our much valued patients. She is well-known and respected by the many that know her in the area, and we are privileged to have her as part of the Byfleet Dental Boutique team.