Dentist in Byfleet for personal dental care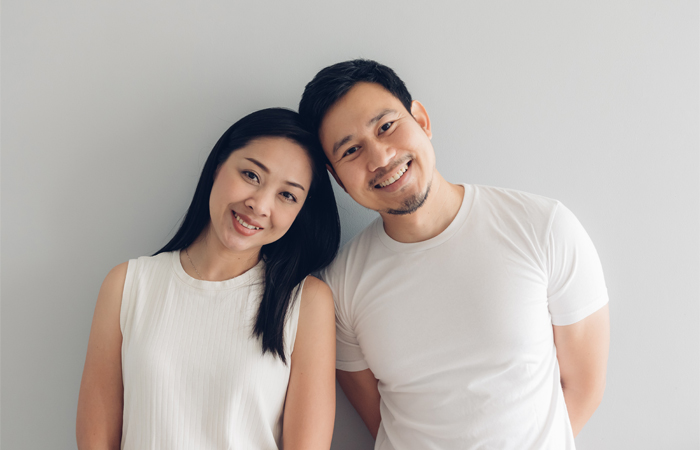 What is personal dental care? It means that we design each patient's treatment around them and their particular needs. Everybody is different; therefore, it is important for us to first get to know and understand our patients. What do you expect from your dentist? What are your expectations? Are you meticulous about your dental care; if not, why not? All of these questions and much more allow us, as a dentist in Byfleet, to assess how we can provide treatment within your parameters. We will explain your condition in detail and provide you with the treatment options available. We will encourage you to keep asking us questions until you reach the point where you are satisfied that you have all the answers that allow you to decide on your treatment. At this dentist in Byfleet, we want you to take charge of your dental care!
Your dental team
Our dentists have undertaken extra training in the specialisms of orthodontics and endodontics so you are assured that we have a thorough knowledge of treatments in these areas of dentistry. When you become a patient of Byfleet Dental Boutique you will have us as your own personal dental team. As your personal dentist in Byfleet, we will educate and help you to apply proper routine dental practices to prolong the life of your teeth. Together we will work with you to make your teeth last for your lifetime.
Our dental expertise is at your disposal
Because we have a dental team who are trained and have additional skills we can go beyond just teeth whitening, tooth extraction and dental fillings. You will not have to go to another practitioner to have malocclusion treatment. If you have lost a tooth, we can provide you with a bridge, dentures or a more permanent solution, dental implants. It does not matter if it's ceramic veneers or root canal therapy, our team is on hand to take care of you. If you have a dental emergency, you will not have to go searching for a dentist; simply give us a call, and we will help you.
Your responsibility
If you are a parent, you have a responsibility that extends beyond your own obligations. How you take care of your own oral hygiene will influence your children, and you could be responsible for how long their teeth last. We encourage you to bring your children in to see us, even when they are as young as one year. The more they visit us, the more they will become relaxed in our dental surgery. Our friendly, welcoming team will look after them while you receive your treatment. We will examine them as soon as we feel that they have become comfortable in the dental surgery's environment. As soon as they are ready, we will examine your child's mouth and identify and explain anything that we may find. As with anything, the sooner a problem is treated, the less of a problem it will be later.
Beyond dental care
As part of our training, we learn about the skin, bones and muscles of the body, especially those of the head, neck and shoulders. Having built a relationship with us, it makes sense that if you feel the desire to avail yourself of some extra aesthetic care, you can use our aesthetic services. We offer non-invasive anti-ageing treatment and dermal fillers to help you achieve that more youthful look. All of this is done under the safe care of our skilled and trained clinicians in our treatment rooms.
---