Let our talented dentist in West Byfleet reinvigorate your smile
Who we are
At Byfleet Dental Boutique, we've always been committed to providing our patient with the highest standard of private dental care possible. Our dentist in West Byfleet always adopts a bespoke, personalised approach to each patient designed to reach their individual dental goals and aims.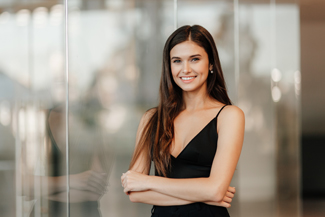 Our dentist in West Byfleet provides comprehensive dental care to patients of all ages. This includes both general dentistry treatments, preventative, restorative and cosmetic treatments.
Anyone worried that they've let their oral routine slip during the past year, don't fret.
At Byfleet Dental Boutique, our skilled practitioners understand the pressures you may feel and can do everything within their extensive skill sets to revitalise your smile and increase your self-image and confidence.
One of the best-recommended treatment approaches for anyone who feels they've neglected their oral habits is to speak to our dental hygienist. In doing so, they can benefit from their years of experience in restoring smiles to total health.
What does a dental hygienist do?
Our dentist in West Byfleet and hygienist experts at Byfleet Dental Boutique are specially trained in removing any buildups of bacteria, plaque and tartar from throughout a patient's teeth.
People often think that the only way to get a shining, bright smile is to get cosmetic tooth whitening. While this is certainly one way, it isn't the only way – as visiting our dental hygienist for a two-stage 'scale & polish' can achieve similar results.
This is when the hygienist thoroughly examines and removes all plaque and tartar pockets and buildups within the patient's mouth. Using an ultrasound scraper, they can remove any marks or stains from your enamel before polishing and buffering each tooth to give it a clean sheen and shine.
What does cosmetic whitening involve?
If you are severely unsatisfied with the shade or state of your enamel and wish to take a more cosmetically-minded approach at Byfleet Dental Boutique, we are happy to oblige.
There are several common causes of discoloured or stained teeth, from natural age to smoking or drinking rich-coloured fluids.
At Byfleet Dental Boutique of cosmetic dental experts have seen – and transformed – teeth of all shades. Generally, the process of receiving dental whitening from us involves the following steps:
Your teeth are examined, and the type of dental staining you have is determined.

Impressions are taken so we can make a snugly-fitting, special dental retainer.

A measured quantity of a hydrogen-peroxide-based gel is placed into the retainer, which activates the whitening process to immediate effect.
At Byfleet Dental Boutique, we also provide our patients with at-home whitening kits. These are designed similarly to the in-practice whitening process, with the defining difference being that patients carry out their whitening treatment in their own home and in their own time.
Both of these treatment methods have their advantages. With the primary benefit of in-practice whitening benign, the speed in which a patient's enamel can be brightened and rejuvenated (as little as an hour) – and the main appeal of at-home whitening being the relaxed, home-based nature of the treatment.
If you're interested in finding out more about tooth whitening, or any of the other cosmetic dentistry treatments we provide, then simply speak to us here at Byfleet Dental Boutique today and book a consultation!
---