Visit your dentist for a beautiful smile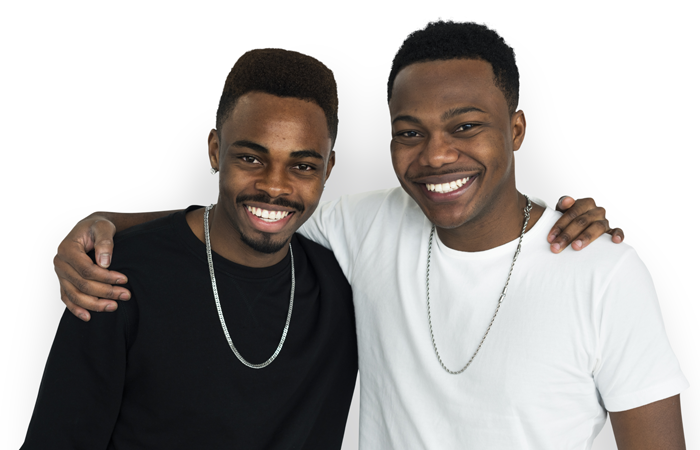 A dentist in West Byfleet has not only had many years of quality training and experience to provide them with the confidence to do what they do, they also have the personal skills and demeanour to ensure that you can feel at ease when in their care.
We make it a priority to ensure that you are relaxed and comfortable when you come in to see us. It is important that you are able to express yourself openly and to explain freely any of your concerns, as well as what your smile goals might be.
Only then is your dentist in West Byfleet able to come up with a treatment plan that suits your individual needs. By working together, we are able to achieve a smile that you can feel ecstatic about owning.
There are many different kinds of cosmetic treatments that your dentist in West Byfleet is able to provide for you, in order to keep your smile looking the best that it possibly can. We ensure that all of our team members have that eye for style that enables your unique beauty to shine through.
By creating a smile that is prim, perfect and proper whilst suiting your face shape and looking natural within your mouth, we have established a cosmetic dental system that delivers real results that our patients are all raving about.
What treatments are available?
We offer a whole smile makeover, should you be interested, which also encomasses your mouth, lips and any wrinkles around the face and eyes that you feel may be detrimental to your natural beauty.
A smile doesn't end with teeth, so our professional team have extended the use of botox and dermal fillers in our practice. We commonly use the botulism toxin for other complaints and have found it to be very successful for certain patients who suffer from sleep apnoea.
Therefore we are familiar with the product and coupled with our extensive knowledge of the facial structure, who better to administer these injections than these highly trained professionals.
And treatments for the teeth?
As usual, a vast range of cosmetic treatments are available to perfect, align and brighten your natural smile. During a consultation with us, we can identify any problem areas that you may have and recommend a varied range of treatment options that would be suitable for your personal situation.
From braces that will straighten teeth, to porcelain veneers to protect and cover unsightly smiles – that create a picture-ready smile that was once reserved for the rich and famous, we can do it all.
If you are looking for a quick and easy confidence boost, might we recommend a tooth whitening procedure? Great before a night out, we take the time to inspect your teeth to ensure what staining has occurred so that we are able to deliver guaranteed results.
Your smile should be something that you are proud to share with others and we want to help you to achieve this. By speaking with us about your concerns, we can offer you a non judgemental and pressure-free consultation that gives you insight into your options, so that you can make an informed decision for your emotional and physical health and well-being.
---