Brighten your teeth and improve your confidence at the dentist in West Byfleet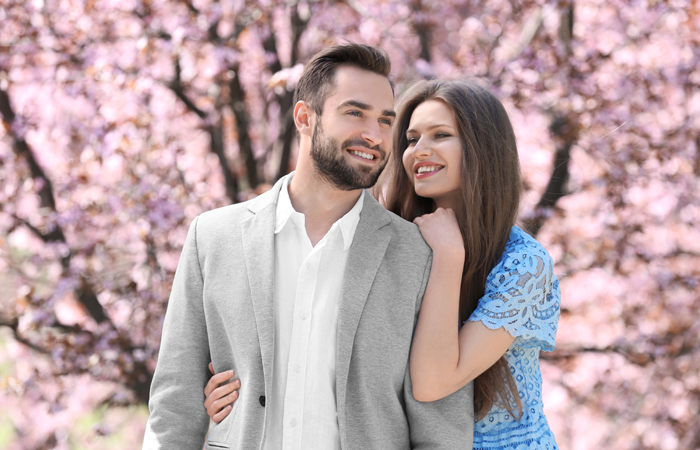 Your oral health should be priority number one, but the way you may feel about your teeth comes in as a close second.
The colour of your teeth can significantly impact the way you feel about your overall appearance and could be the cause of others judging you unfairly.
If you have struggled with dull-coloured teeth for most of your adult years, why not approach our cosmetic dentist in West Byfleet?
What can we offer you?
We offer a wide range of cosmetic treatments, but teeth whitening is our fastest-acting procedure.
By applying trace amounts of bleach to your teeth, you can walk away from our practice, Byfleet Dental Boutique, with sparkling teeth and a smile of which you can be proud!
How does teeth whitening work?
We use Pola Day and Night teeth whitening system. Included in the package are custom-fitted trays which we fill with activated bleach.
The bleach, or the whitening agent as it is referred to, works by penetrating the enamel of your teeth and lifting the discoloured molecules and stains.
How do you prevent your teeth from looking overly white and fake?
A concern some of our patients have is running the risk of sporting unnatural-looking teeth post-treatment. How you want your teeth to look is up to you – you can select the shade you would like from fifteen shades. Opt for a more subtle effect or dazzle with a scintillating white smile.
We do offer our professional advice if you are not sure whether the tone you have selected is right for you.
Can anyone undergo teeth whitening?
The result of teeth whitening might vary. Typically, yellow teeth and mild discolourations are easier and more effective to treat than brown and decaying teeth.
At the same time, you should think twice before undergoing teeth whitening if you have sensitive gums. While the whitening agent is not dangerous to use, it can aggravate sensitive gums and result in painful recovery.
Sometimes sensitive gums are signs of gingivitis or periodontal disease. It is in your best interest to treat these conditions before you even consider this cosmetic procedure.
Is teeth whitening permanent?
Our cosmetic dentist in West Byfleet will tell you that the results of the procedures do fade over time. However, one way to prolong the effect is to change the way you eat and drink, as well as reconsider your lifestyle habits. Limit your intake of tea, coffee, and wine, eat less sugar-filled meals and consider giving up smoking – nicotine is known to stain.
How often can I go for teeth whitening treatment?
As mentioned previously, the results do not last forever, so you will eventually need a touch up if you want to keep your teeth white.
You can whiten your teeth every six months, leaving it longer than that is better. Just bear in mind that whitening your teeth could aggressively strip your enamel and put your teeth in harm's way if done too often.
Will whitening my teeth improve my oral health?
The procedure has a cosmetic purpose only. It will improve your smile, but will not improve the health of your teeth.
Plaque can still accumulate even with whiter teeth, so you must maintain the teeth-cleaning regime that you had before.
Embarrassed by your unsightly pearlies? Our cosmetic dentist in West Byfleet can help!
---