Fed up with having yellow teeth? A guide to dental veneers from Byfleet Dental Boutique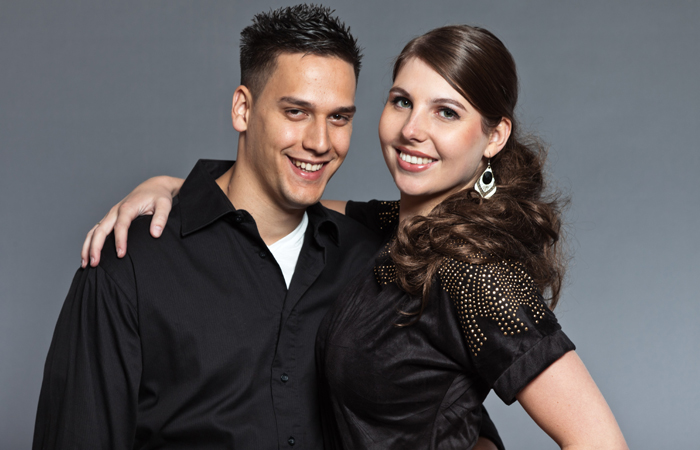 In the modern world of the ice-white smile, it can be more than a bit embarrassing when you have yellow teeth.
While the colour of teeth is naturally a pearlescent colour, there are many reasons why so few people have a gleaming white smile without a bit of help from a dental team; many foods are high in acids and tannins, which can discolour the teeth and create a yellow hue. Other people take medications which can alter the natural colour of the tooth, making it appear a darker yellow than that of those who smoke.
Fortunately, if you have sensitive teeth, you don't need to go through the discomfort of having your teeth whitened with bleaches and oxidising gels. Instead, our team at Byfleet Dental can offer you a more modern and comfortable answer; the fitting of dental veneers.
Our dentist in West Byfleet has helped numerous patients achieve a whiter and more symmetrical smile using veneers, allowing you to reap all of the benefits of traditional whitening with none of the discomfort. Easy to fit and shape matched to your teeth, veneers also prevent sensitivity from occurring on your teeth, making them a versatile option. Great!
But how are veneers fitted and what else can they do? Read on for a brief guide from our dentist in West Byfleet.
Discolouration
As mentioned earlier, our dentist in West Byfleet may use veneers to whiten your teeth if you have issues with traditional whitening methods.
Our team will take an impression of the teeth that the veneers are being fitted to which will be sent to a dental lab and made using porcelain. Once back, they will be affixed to your teeth using dental cement, sealing them in place for at least the next 5 years!
Best of all, the veneers which we create can be up to 16 shades whiter than your actual teeth, creating an instantly whiter smile.
Symmetry
If you have an issue with one tooth being longer than its opposite counterpart, veneers can be used to create a more symmetrical look.
Similarly, if you want one yellow tooth to fit in with the rest of your teeth, a more symmetrical look can be obtained by the placing of veneers.
Gaps
While larger gaps may need to be corrected using braces like Invisalign, smaller gaps can also be concealed using veneers.
In a similar way that veneers treat symmetry issues, our team can make those pesky gaps in your smile disappear using veneers that are wider than your natural tooth. Placed in the same way as a purely cosmetic veneer, this will allow you to flash that gap-free smile for the next decade or longer.
Strengthen
If you have cracks or chips in your tooth, these run the risk of cracking and causing further damage.
The placement of a veneer can add strength to a cracked, chipped or even more extensively damaged tooth, leaving you with a greater looking smile that won't falter under pressure. Fabulous!
---